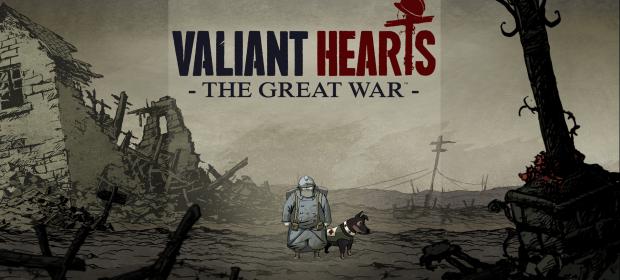 The UbiArt framework has won widespread acclaim for its use in Rayman Origins and, more recently,
Rayman Legends
. But for some time now, gamers and critics alike have been asking the question: Wouldn't UbiArt be great if used for other, non-Rayman titles? At the Ubisoft Digital Days event this week, Ubisoft came out with two brand new UbiArt IPs and a definitive answer – yes, yes it would.
One of those brand new titles is also looking to defy the conventions of the war-game genre. Firstly, Ubisoft Montpellier have opted to tackle the far-less fashionable topic – in gaming terms at least – of the First World War. It has always seemed a more difficult conflict to translate into a game than the Second World War. But more importantly than that, the development team have avoided the all-too common wartime shooter genre, or real-time strategy, and Valiant Hearts: The Great War is actually a puzzle-based Adventure Game. It was proposed that the best way to tackle the subject of death was through a story-driven, personal game.